We picked a spot at the edge of the backyard for the vegi garden.  I'm really excited that it's finally in progress and we were able to get it going just in time to be able to get onions planted.  It's about a month late, but we should still be able to have good crop.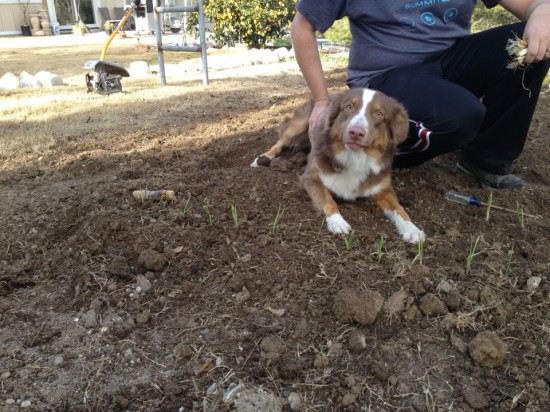 I ended up planting Red Creole and Texas Legend onions from Dixondale Farms as well as Lancelot leeks.  I chose the Red Creole onions because they can store for 6-7 months.  Texas Legend is a faster growing hybrid from the famous 1015 Texas Supersweet onion.
I'll post more photos as soon as we finish planting.